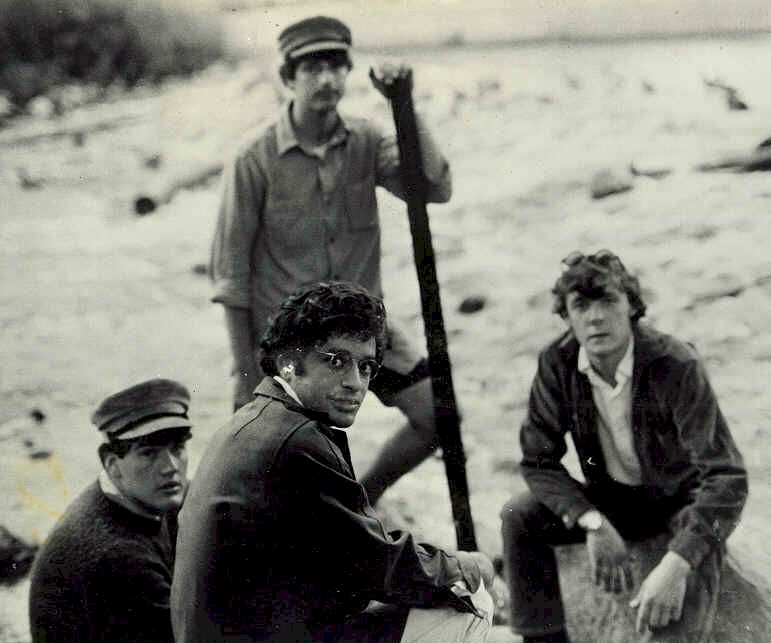 Lamar Lame, BB, Bee, Stormy about 1965. After Bill Armisted and before Bro Jeffrey. On the Red Cedar about the time Black Crow Blues was recorded for Triangle in Chicago. Morning Dew was the flip side. Recorded at CBS on McClurg Court. Dick Gassen and Frank Fried were the producers. They brought the Beatles to White Sox Stadium the same day they had the Kweskin Band, Phil Ochs, Tom Rush, Koerner, Ray & Glover and others at the Auditorium Theater.
Three hot musicians and a great singer. Lamar was a James Brown fan and did a killer cover of Papa's Got A Brand New Bag and several others. Stormy knew the Robert Johnson book. Bee and I had Motown and Chuck Berry down cold. It became a question of putting it all together.
We made the trip to Chicago to record several songs in Bee's ambulance. Bill Thompson engineered the sessions. It was a day full of possibilities in the music biz. You could record a record one day and have it on the street a few days later. There was about a ten year period when you could make some noise with a local record and spread it out nationally literally overnight. Independent productions were the life blood of the music biz. But you still needed the basic elements. Good management. Promotion. Marketing. And of course... a hit.